Why can't I change the text of a specific module?
If you happen to be trying to edit a text of a module and can't figure out why the text isn't changing on the frontend, this might be useful for you.
In a few cases in our demos or Ready Made Sites we use the Canvas module but the layout inside the module is built with the free Page Builder plugin that is supported by our themes.
If that's the case of the specific modules you're trying to modify. Here's what you need to do in order to edit them:
1. Install the Page Builder plugin by SiteOrigin and activate it. https://wordpress.org/plugins/siteorigin-panels/
2. Go to Settings » Page Builder » General tab and enable its use in "Modules" (Post Types option).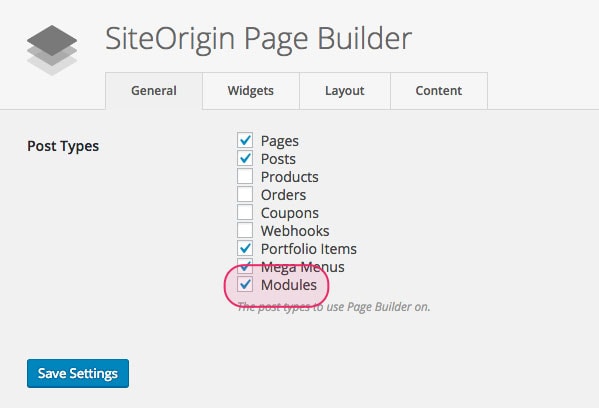 3. Now go to those modules and in the editor window, instead of Visual or Text, choose the "Page Builder" view.

Now you should see the layout built with the Page Builder plugin and the widgets that you need to modify.
---
Note
To build pages with our themes you don't need any page builder plugin, but to extend the themes functionality even more, we integrated the free Page Builder by SiteOrigin plugin, so our users can benefit from its features too.
It's useful for example to make columns inside a Canvas module. And that's why we demonstrate its use in some of the demos' modules.