Turn Your Idea Into A WordPress Website, Easily.
Show me how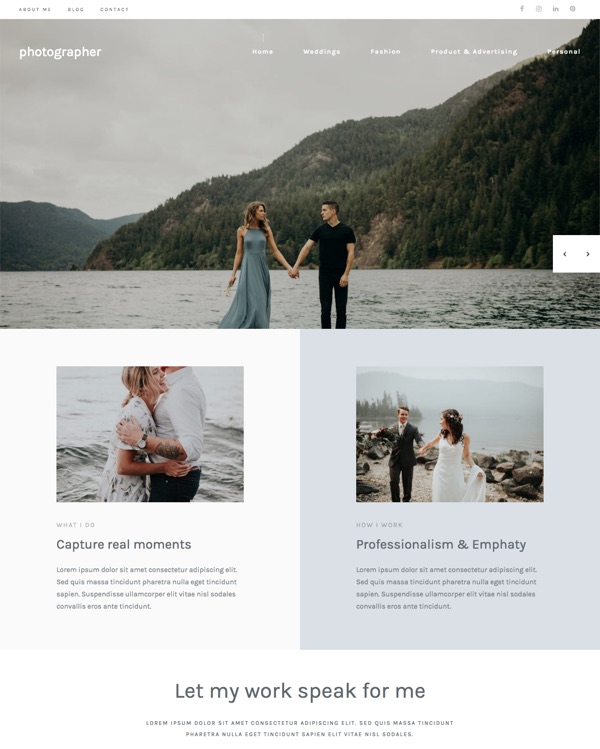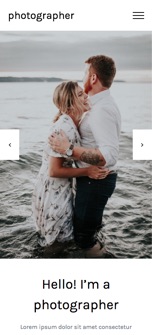 Build a WordPress site the most intuitive way— By stacking modules one on top of the other and customizing them to match your voice, your brand and your idea.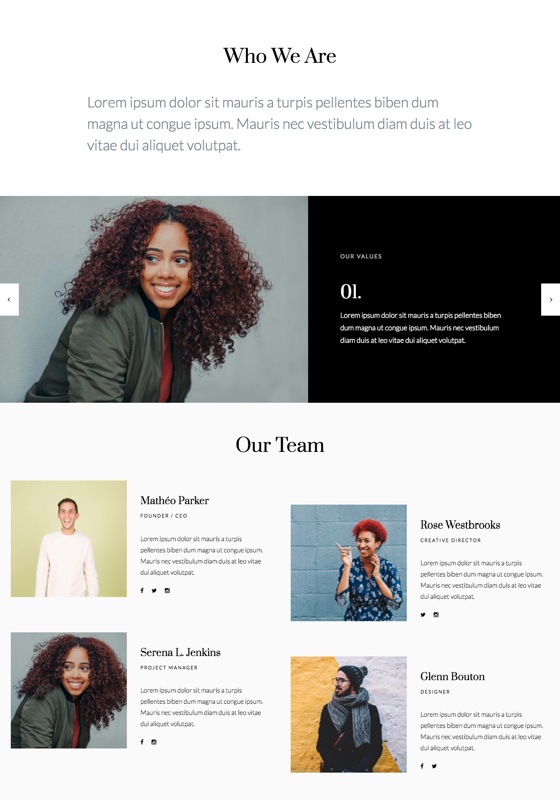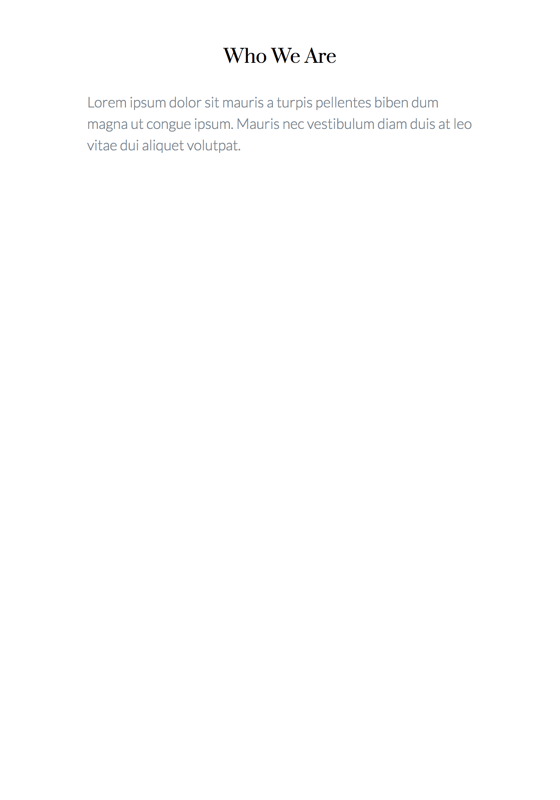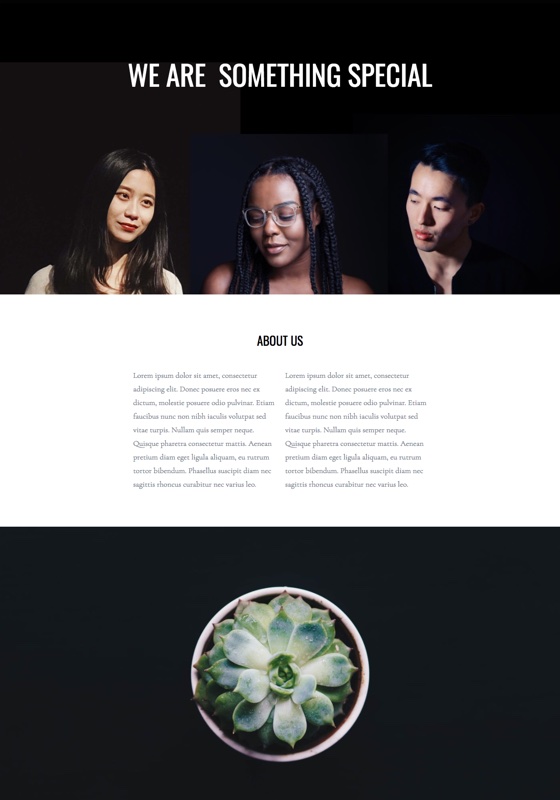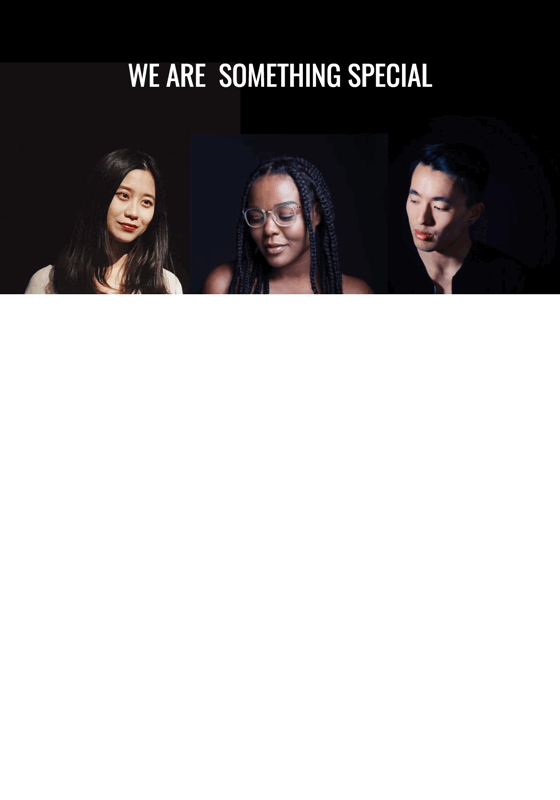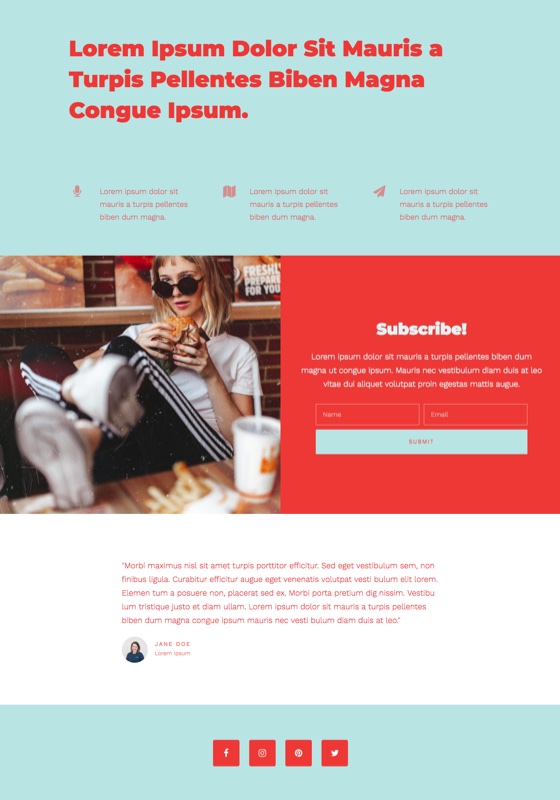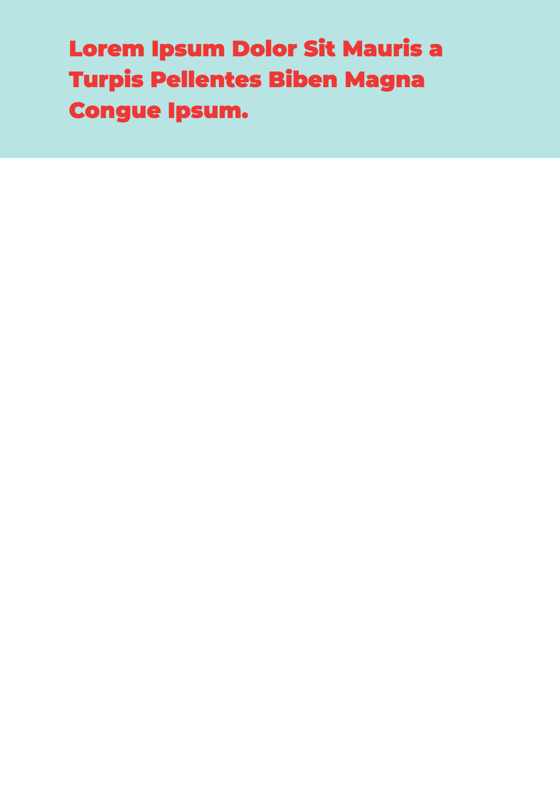 Our Themes Have Been Featured In: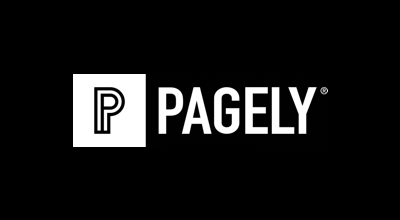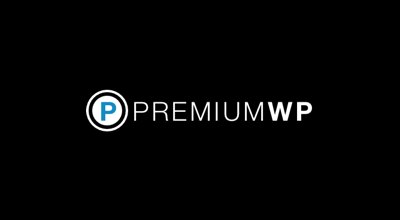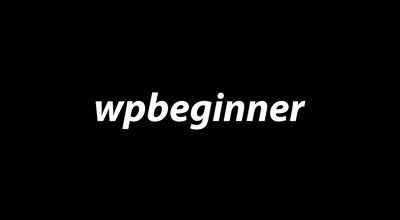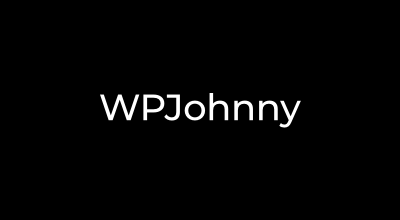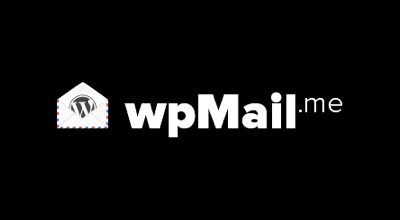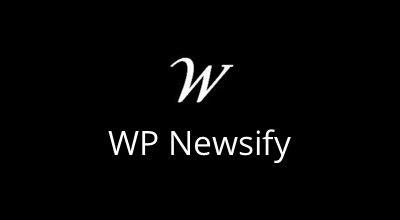 What Makes Artisan Themes Special?
Artisan Themes gives you everything you need to easily build a WordPress site that works.
Artisan

Modules

Our signature easy builder.

Email capture boxes, hero sections, text editors, media embeds, galleries, testimonials, team members, magazine sections, pricing tables, social icons, sliders.

More than 30 pre-built sections that you can choose from. So you can grab the one you need, put it in your page, then stack another one below, then a few more... And boom! You built an amazing page in minutes.

Artisan

Pages

One-click-import pages.

Need a stunning, fast and solid solution for a page? You don't need to start from scratch.

Your theme comes with a catalog of pre-designed pages built with modules, so you can import the one you like, replace the content with yours, and be done immediately.

Landing pages, about pages, magazines, home pages. Simply choose your favorite one and start tailoring right away.

Artisan

Sites

Complete websites ready to import.

A collection of ready-made websites created with your theme that you can import with one click.

Install an Artisan Site from the catalog and your site will automatically look like a finished website. Then go and replace the texts and images with your own, and that's it. You're ready to launch.
If you are a solopreneur, a blogger, a writer, a photographer, an author, a teacher, a podcaster, a creator, a creative, a coach, an expert or a business owner who's looking for a way to have a stunning website, then you're at the right place.
Our Themes Will Let You: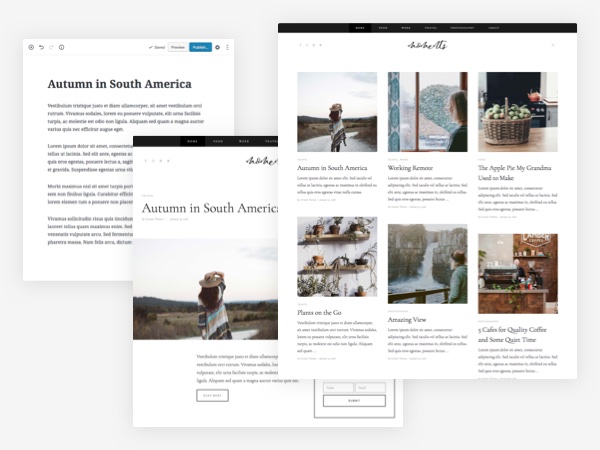 Share what you do and love
If you're starting your own website then you probably have something special to share with the world. Is it your writing? Your recipes? Your photos? Your work? Your videos? Your knowledge? Your services?
Hey, don't make the world wait for it! Our themes will let you create and present any type of content beautifully by using the multiple blog layouts, portfolio designs, services, media, galleries, and more.
All of it, making what you do look GOOD.
Generate leads and grow your audience
Don't let your visitors go before giving you their email addresses!
Use the included Leadbox module to capture emails on any of your pages. It automatically connects to popular email providers like Mailchimp, ConvertKit and Drip so you can immediately start converting website visitors into subscribers.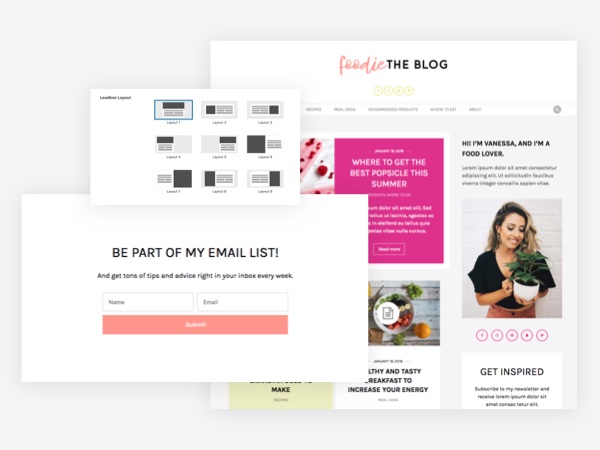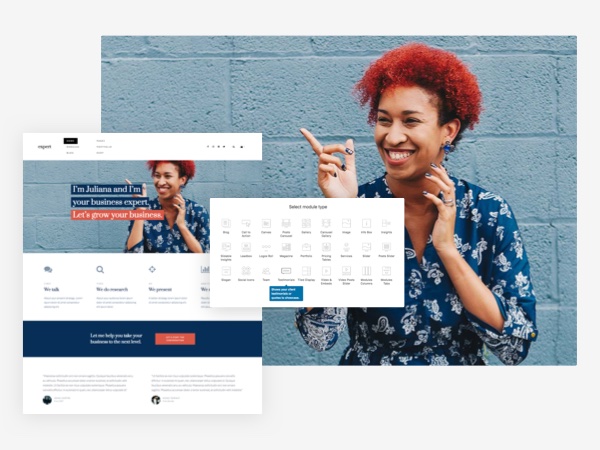 Get clients and sell your services
Present your work with the Portfolio module, explain the benefits of what you do with the Services module and show tailored pricing plans with the Pricing Tables module.
Showcase everything your business has to offer with the gorgeous modules in the themes.
Personalize your site to match your unique style
Your website's style should be as unique as you. You might be asking yourself "how can I get that using an off the shelf theme?"
Well, our themes are just not like any other themes. They will let you set your own fonts, your own color palette, upload your logo, choose between multiple header layouts, add backgrounds, images and create unique pages by combining and customizing sections as you want.
Within a few clicks you'll be able to make your website match your brand style without getting into techie-code territory at all.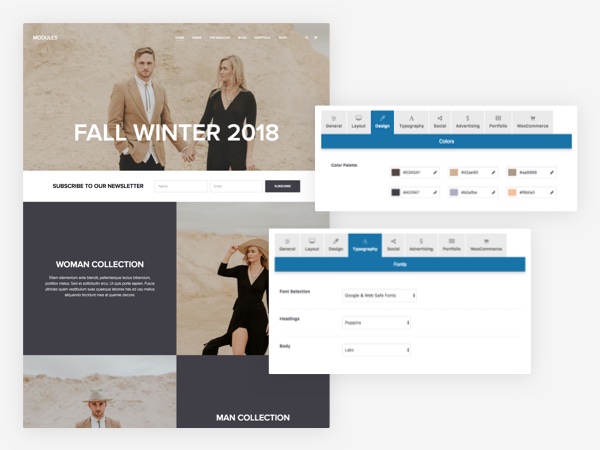 "I chose Artisan Themes after considerable research, especially the cross referencing of multiple online lists about 10 best ways to build a website, 60 best blog platforms and 847 best themes for blogs.
I was drawn to the simplicity of the Artisan Themes website in part because each Theme was made of building blocks (I love LEGO), and in part because they had prebuilt sites which, at the time, given my state of decision fatigue, seemed like a splendid plan.
I shot off a quick question in a chat box on the site and got an almost instantaneous and very positive response from Javier. I couldn't believe it! Too good to be true. So, I shut down my weary computer and went to bed. By morning it just seemed like the right way to go."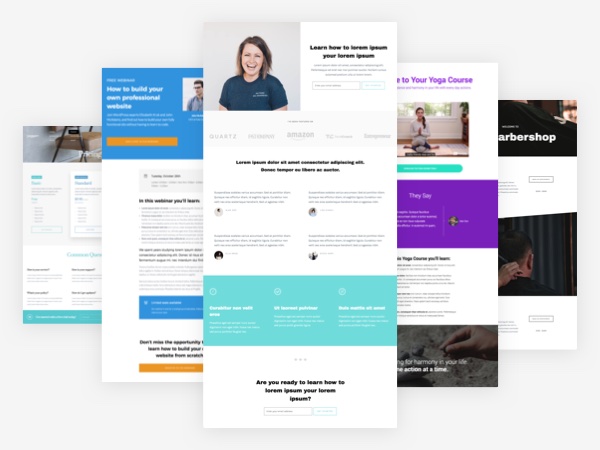 Create professional sales pages and landing pages
Make use of the pre-designed sections in the theme to build powerful sales and landing pages IN MINUTES. Seriously.
Instead of paying very expensive software every month you can now use the modules in your theme to design landing pages that fit your own brand, without any technical barriers.
Need something quick and done for you? No problem. Choose your favorite design from the Artisan Pages catalog, add your own content, and you'll be ready to launch.
Sell your products with WooCommerce
Use the most popular e-commerce plugin for WordPress knowing the design side of your shop will be already taken care of for you.
Neat looking carts on your website's header, proper image handling, and multiple ways of showcasing your products so you can sell more.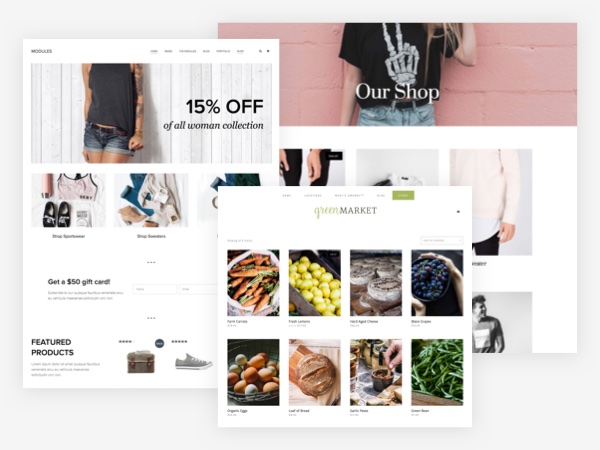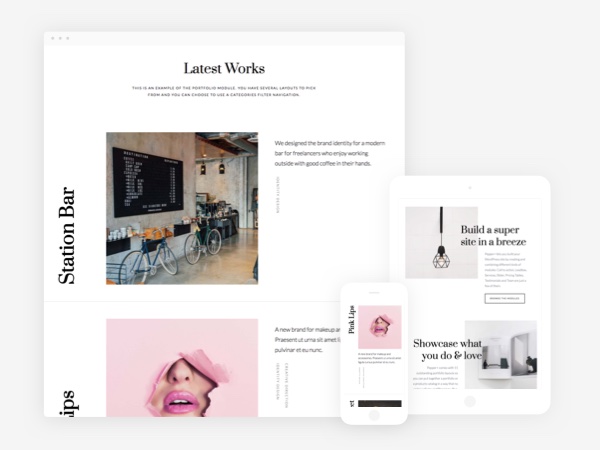 Have a beautiful website on every device
Did you know that Mobile drives more than 52% of all traffic?
Have your website look pixel perfect in all devices with no extra effort on your side. Create your content once, and watch it as it gets "mobile-optimized" automatically for you.
Build right on the front end while looking at your site
With the Artisan Front-End Editor you'll be building your site faster and visually.
You can add, edit, remove, duplicate and re-order the modules on your pages right on the front end, without having to go back and forth from the WordPress admin area to the front end of your website.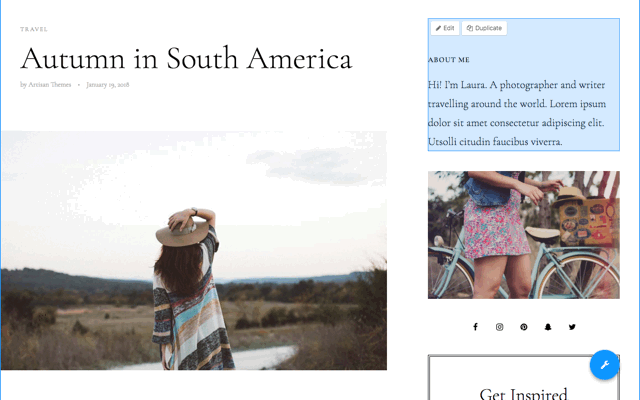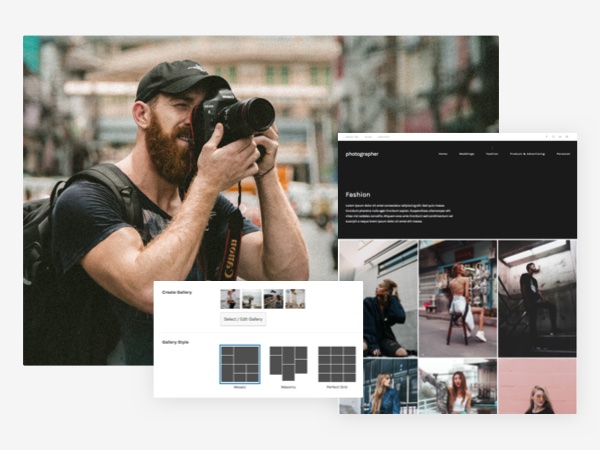 Get professional results with no tech experience
The modules system in the themes makes it so simple to build any page you want that even if you don't know how to design or how to code, you'll feel like a rockstar designer.
And you won't have to start from scratch or tweak your design for hours to make it look great. It'll look great from the get-go.
"I decided to purchase the theme because I could literally install a ready made site in one click.
It was incredibly easy to make it my own from there which is why I was able to almost create a whole new site in one day.
Your theme has been the best (and easiest) I have EVER used. Thank you for making something so great!"
Where Are You Right Now?
It's my first time with WordPress and could really use some help setting everything up and planning my online strategy.

Let us help you →

I'm building a WordPress site and am looking for a theme that will make my website awesome.

You'll find it here →

I'm planning to build multiple websites for clients and am looking for themes that will help me create better work, faster.

Get in the PRO area →
We Will Help You Go From The Idea To A Thriving Website You Love
Behind Artisan Themes there's Mai and Javier. A developer-designer, musician-dancer and husband-wife couple, who have been helping people get online for 8 years.
We live and breathe WordPress, and are not only in charge of Artisan Themes, but committed to help the WordPress community grow by co-organizing the Buenos Aires WordPress meetups and WordCamps.
We are here to help you at every step of your way of building the online home for your project.
In Artisan Themes you'll always find a holding hand, responsive support and extra-caring advice.
Plus, we are super nice. (At least that's what Javier's mother says).
Our goal is to see you succeed with your new website.
And we believe you can do it.
You'll Never Be Alone
Training Webinar & Tutorials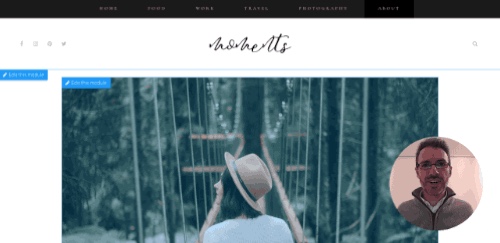 When you become an Artisan you get exclusive access to our training webinar where we walk you through the first steps with your theme and show you the best ways of working with it to create amazing websites.
You also get access to our library of WordPress training videos and knowledge base tutorials.
Friendly Support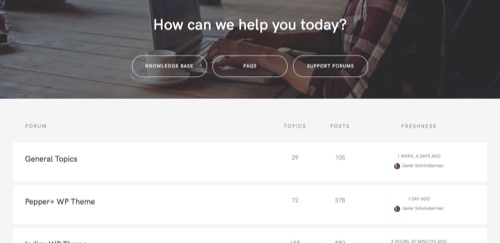 You're probably asking yourself: "Is there someone I can talk to if I have questions?". And our answer is heck yes! We pride ourselves in the support we give, and we LOVE to help.
If you get stuck in the middle of your work with the themes or have any web-related questions, come to our support forums and we'll be ready to help.
"I just absolutely love Artisan Themes. I initially chose them simply because of how beautiful and dynamic the themes were. Artisan Themes truly convey a crafted artistry that I have not seen anywhere else.
I am currently using 3 different Artisan Themes across three websites. I have expanded because the level and quality of the technical support is so fabulous and encouraging that I felt confident to do a 2nd website and then a 3rd website.
Truly satisfied! Thank you Mai and Javier!"
Bring your idea to life – The easy way.
Start Your WordPress Website Today.
Let Us Tell You More Juicy Details
Oh, so you're a serial reader! We love serial readers. Here's more of what you'll find inside your Artisan theme.
Nested Modules

Want to hear something that blows our customers' mind? Artisan Modules are not only separate sections you can stack one above the other. You can also nest them inside a parent module to create new, complex layouts.

For example, a Slider next to Leadbox module sharing the same background. Or Social Icons next to your picture, next to your bio with a three columns layout. It's really up to your imagination.

Advanced Styles

Want even more control over your modules' appearance? The designer in you will go nuts over this one.

With the Artisan Advanced Styles plugin you can add gradient backgrounds, split backgrounds, adjust paddings, add section dividers and separators, and much more. Craaazy fun.

Show or Hide Modules on Specific Devices

Maybe you added a module that you only want visitors browsing from mobile devices to see. Or maybe you just want them to see a different version of your headline. That's absolutely possible. You can easily turn on/off each module on specific screen sizes.

Contact Forms Integration

Contact forms, request-a-quote forms, registration forms… you'll probably need one of these in your website. Artisan Themes nicely integrates WPForms, the most popular drag & drop forms builder for WordPress. So you can easily create a form that will look as beautiful as your website.

WooCommerce Integration

Build an online shop with the most solid ecommerce solution for WordPress without worrying about integrating it into your site. Your Artisan theme will automatically do it for you.

Ready for Translation

Hablas español? Sprichst du Deutsch?

Your Artisan theme is ready to be translated by any translation plugin. Within a few clicks your theme will be ready to convert on any language you want to.

Your Brand's Color Palette in Your Dashboard

It's highly important that you keep brand consistency through your whole website, and colors are a big part of that. But it can get really hard if you have to go back to your cheatsheet and look for the color code to insert it into your site every single time.

With your Artisan theme you don't have to worry about it. You can set your personal color palette in the theme and those exact colors will become available for you everytime you need to choose a one.

Backup, Export & Import Options Functionality

You're working on your site, and you like how everything is looking. But you would also like to try and modify some settings. No problem!

You can create a backup of your current configuration with a click of a button, keep working on your site and restore to the previous version if you'd like to whenever you want.

You can also quickly export or import the theme options from another install and make the current site's theme options look exactly as the second one.

Fast & Solid Performance

You want your website to load as fast as possible. Your visitors want that too, believe us.

Every part of the themes is optimized for high performance. And not only they work great with your favorite cache plugin, but they also employ advanced WordPress technologies to make sure your stunning pages are delivered to the browser in a breeze.

Global Modules Anyone?

Need to keep a section uniform across multiple pages? Like a notice that you want to be able to update only once?

All the modules in the theme work like global modules. Once you create it, you can add it to as many pages as you wish, and editing it on one page will edit it in every page you're using it, automatically.

Adobe Fonts Compatible and Custom Font Upload

Typography is an essential element to make your website match your brand and your voice.

You can select the fonts for your website from over 800+ Google Fonts. And you can also use your Adobe Fonts kits without adding any extra code, or upload a custom font if you need to.

Coded With SEO Best Practices

On-site SEO is mostly achieved by three things: fast performance, the right HTML structure for proper semantics, good quality content.

We knew you were in charge of quality content, so we already took care of the first two in the themes. Sounds fine, right?

User Login Section in Header

If you plan on having registered users you will need to include a user login area on your site. Use the Login section option to automatically show a User section in your site's header.

Multiple Header and Menu Layouts

Don't let WordPress limit you. Each of our themes comes with different header and menu structures so you can accommodate them to your own website's needs.
Create - Renovate - Improve. Effortlessly.
With Artisan Themes you can try new things and renovate your site anytime you want in a matter of minutes without having to start all over again!
You can edit, duplicate, move, remove, reorder and add as many modules as you want anytime you need to – which makes keeping your site always fresh an effortless task.

"Within 30 min I fell in love with Pepper+ theme. As I'm not a programmer, I always had to deal with many problems when I wanted a specific detail on my pages. But now, I can create any kind of page very easily thanks to the modules. And it's great for my travel blog.
Also, the Artisan Themes' team offers great support within their forums, and they answer very quickly. Awesome job guys!"
Create Stunning Pages In Minutes With Artisan Modules
Meet the modules: pre-designed sections that you stack together and customize to turn your idea into pages.
Blog

Shows your blog posts in several cool ways.

Call to Action

A phrase next to a neat button or only a button, with several size and color options.

Canvas

A free editor module. Use it to write text, HTML, insert images, shortcodes, etc. Be creative!

Posts Carousel

Displays any amount of posts (regular, portfolio, products) in a carousel slider.

Gallery

Insert a group of images and choose from many layouts and numbers of columns to display them.

Carousel Gallery

Insert a group of images and display them in a carousel slider.

Image

Add an image anywhere.

Info Box

Put an info box (with text and optional icon and button) on top of a background.

Insights

Lets you build a clear presentation of content with a title, an image, and a call to action button.

Slidable Insights

Show Insights in a slidable fashion.

Leadbox

Collect leads and customers' email addresses to grow your email list.

Logos Roll

Present a series of logos or any small image with links (optional), in multiple still columns layouts or in a carousel fashion.

Magazine

A magazine styled collection of posts which you can portray in different layouts.

Portfolio

Showcase portfolio posts in many different layout and style combinations.

Pricing Tables

Create pricing plans with multiple data and design options.

Services

Feature a list of items which you can display in different layouts. Use them to display services, features, points of interests or ideas.

Slider

Present a specially created set of slides, each one with its own content, image and call to action button.

Posts Slider

Add a stylish slider with your posts.

Slogan

A neat hero phrase to introduce an important page or section. With many options to play with, video background and more.

Social Icons

An icons list of your social media profiles.

Team

List your team members with a picture, bio and social links.

Testimonials

Show your client testimonials or quotes to showcase.

Tiled Display

A magazine styled collection of posts with high visual impact.

Video & Embeds

Embed anything into a module: YouTube, Vimeo, Wistia, Spotify or any other embed URL supported by oEmbed.

Video Posts Slider

Present a slider pulling posts with Video post format.

Modules Columns

Group as many modules as you want inside multiple column layouts.

Modules Tabs

Join modules together by putting them on selectable tabs.

Modules Wrapper

Group as many modules as you want inside the same big module and place them next to a sidebar.
"I wanted to take a moment to say THANK YOU!!! Because of your amazing theme, setting up my website was so so so easy.
I have to say, that when it came time to create my website(s) using WordPress I was super stressed and worried. Honestly. It just looked so complicated and I previously only had drag and drop experience.
Some lucky twist of fate had me find Artisan Themes and I am beyond happy with the result. I launched yesterday! Thank you for all the support - I really felt it which made the challenges I faced so easy to work through."
Start Building Your Own WordPress Site With A Modular Theme Today!
Start Here →