Modular WordPress themes that create web experiences Think modular
not pixel.
Artisan themes let you build your WordPress site by creating, customizing and combining different kinds of sections. We call them modules.
We took the job of measuring each and every pixel of our designs so you can stop worrying about whether it's gonna look nice. It is gonna look awesome.
Now you can take the time back to focus on designing a great web experience.
Build with pre-made modules.
Instantly speed up your process by combining between 20+ types of modules, based on today's popular sites sections.
All this integrated on your every day WordPress dashboard. No new fancy rocket controls to learn. Just handle your modules like you'd handle a regular post. Add the content, select a layout and voilà.
Authors

Blog

Call to Action

Canvas

Featured Post

Flash News

Gallery

Image

Insights

Logos Roll

Magazine

Portfolio

Pricing Tables

Services

Slider

Slogan

Team

Testimonials

Tiled Display

Video Posts Slider
Build any kind of site.
We've invested years in learning the thin line between too-many-options-I-can't-handle-this and just the remarkable amount of settings that will feel like a magic wand in your pocket.
The combination of easy option panels and modular pages will make it amazingly easy for you to create an endless variety of profesional websites, in no time.
Modules are sexy. Pages get unique. Your site turns awesome.
Start crafting with the tools you need.
View Themes »
Don't start from scratch
Create highly polished WordPress sites while saving time.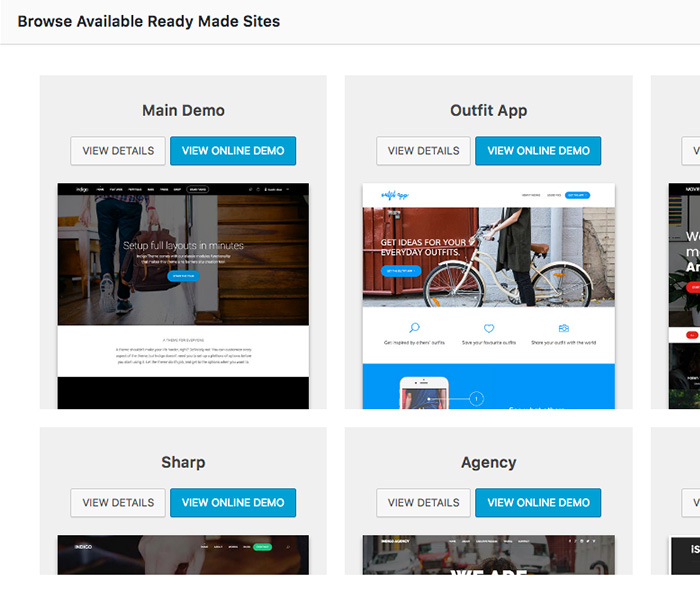 Ready Made Sites
What if the site you need to build was just one click away? Meet Artisan Themes' Ready Made Sites.
A collection of sites created to fulfill a specific purpose: an agency site, a blog, a shop. You name it.
Each one made with one of our handcrafted WordPress themes. Install the one you like rigth from your WordPress dashboard.
Browse Ready Made Sites »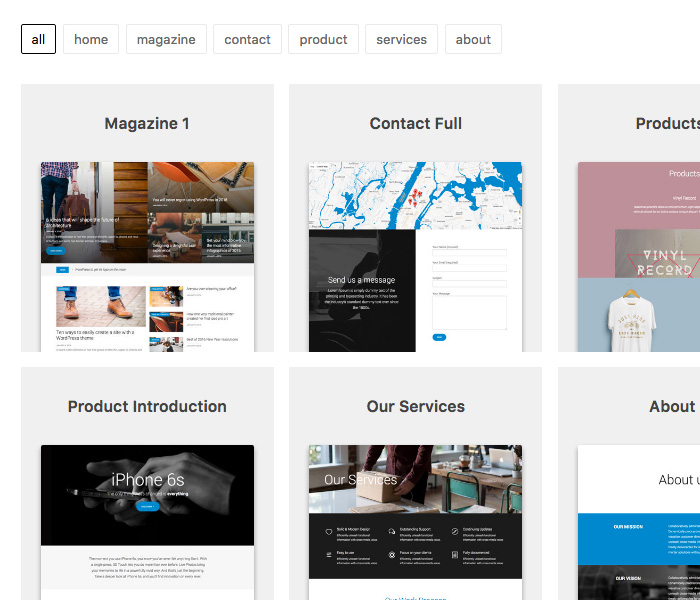 Artisan Pages
Building an About page on your site? Or maybe a Contact page? Or even your Homepage? And maybe you don't have a clue about how it should look? Or need inspiration? Or perhaps just a simple and quick solution?
Browse the Artisan Pages catalog and bring the one that suits you right into a new page in your dashboard.
Get the Artisan Pages plugin and a whole bunch of Ready Made Sites with every Artisan theme.
You'll never be alone
Behind Artisan Themes there're people you can actually talk to.
Premium
Support Forum

Have any question about any part of the theme? Looking for an extra twist? Reach us at out dedicated support forum. We'll be there for you.

Private
Slack Community

An exclusive place to hangout and share the everyday things. Full of awesome people like you.

Get an Invite »

Extensive
Knowledge Base

Including WordPress 101 Video Tutorials and how to articles: from installing and first steps to customizing the theme.
Artisans Stories
Themes for real people who work on real projects. Like you.
Justin has an educational project on chemistry. He built his own site with Nayma WordPress theme, while caring for every little details and user experience. The goal: people who enter his site should find answers to their chemistry questions.
"I am so impressed not only with the quality of your work, but with your responsiveness and customer support. The theme is everything I've wanted and fits exactly what I want."
Read more stories
Let us show you how easy it'd be to build your site with our themes.
or
Let us help you take your work to the next level.