Activating your theme's license
In order to get automatic updates right on your WordPress dashboard and participate in the support forums, you will need to activate your theme's license.
To do that:
Navigate to https://artisanthemes.io/dashboard/ where you'll find a list of your recent purchases.
Locate the "On Domain" area on the product you want to activate and click "Edit".
Fill in the domain for the site you want to activate.
If you'll be working on localhost for the moment, there's no need to indicate that. Just fill in your actual domain and it'll work. You can modify this domain twice per license term.
Once you activate your site, the theme is ready to connect.
Navigate to Theme Options » General tab in your WP dashboard and in the lower part of the page fill in your Artisan Themes credentials and your new License ID for the "THEME LICENSE" area.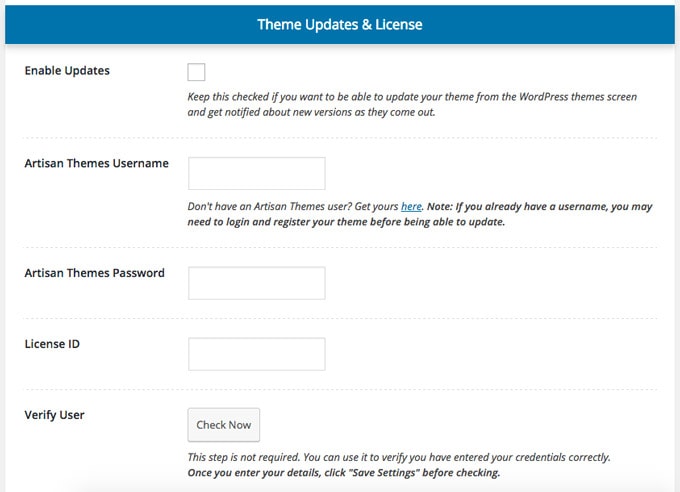 And that's it. 😉